Sharpe Diversity Endowment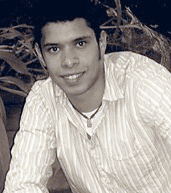 Jack and Dot Sharpe have established a $500,000 scholarship endowment funded with an initial $100,000 gift. The beneficiaries of this scholarship will be the children of Latin immigrants.

Josue (Josh) Chavarría has been chosen as the 2004-05 recipient. Josh was born in Costa Rica where he lived until he was 13 when his family moved to Honduras. There he helped rebuild over 100 families' homes after hurricane Mitch leveled most of the country. He moved to the U.S. before his sophomore year of high school. Josh helps his dad lead worship at a new Spanish-speaking church plant in metro Atlanta. Josh was attracted to Covenant because of the emphasis that is placed on Christ, and he is looking forward to daily fellowship with believers who are his own age. In his time at Covenant, he plans on studying art, with a minor in physics and would like to eventually earn a master in architecture.

Jack Sharpe is a retired executive of Mohawk Industries, Inc., Dalton, Georgia. During the past few years, Jack has seen the Latin population grow from negligible numbers to more than 40% of the country.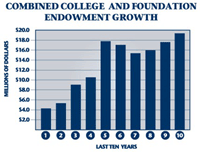 Few things are more important to immigrants than a good education for their children, and many immigrants from Latin cultures place high priority on biblical values, the foundation of the American republic.

Financial aid is especially important to these families who are not part of the dominant culture. Such families are often unaware of the distinctives of a rigorous, Christ-centered education, and this scholarship will serve as an incentive to encourage their children to consider Covenant College.