Scott Probasco names Covenant Beneficiary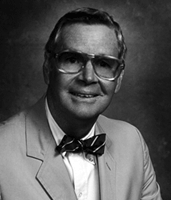 Scott (Scotty) Probasco, long-time supporter and friend of Covenant College (Probasco Alumni Center), has named Covenant College beneficiary of a life insurance policy. The life insurance will go to the college as an unrestricted gift, and the college intends to place the proceeds in the endowment so that it can continue to grow tax free and provide benefits to future generations of students. (See inset on pg 2.) The benefits of using a life insurance policy are clear. While improving his current income from 2% to 6.5%, Scotty has effectively doubled what he intended to leave to charity, diversified his investments without paying capital gains, gained a tax credit and provided additional security for his wife if he dies before her. If Scotty dies before his wife, she will receive for life, the income from the charitable trust that was being used to pay premiums on his single-life policy.

Scotty was president of the American National Bank when Covenant relocated from St. Louis to its current site on Lookout Mountain. When many gave the fledgling college little chance of success, American National Bank extended a line of credit and Scotty became a personal advocate and supporter of the college. Over the years, he has participated in various campaigns of the college.

Scotty is also a founder and major supporter of the Community Foundation for Greater Lookout Mountain. A former bank colleague, Pete Cooper, is the executive director of the Community Foundation, one of the largest and most successful in the country for cities of comparable size. Through the Community Foundation, Scotty has created charitable trusts that have benefited several organizations including Covenant.

The Chalmers Center, the alumni center, and Covenant's web site and logo are four of the most strategic ways that the Probasco trusts have transformed Covenant. Having made such an impact on Covenant during his life, Scotty's heritage will continue to impact the lives of future generations of students eager to use their God-given gifts to make a difference in a needy world. Scotty, a member of First Presbyterian Church, was heavily influenced early in life by First Presbyterian's pastor, Dr. James L. Fowl. Dr. Fowl lived, preached and taught the importance of giving in all areas of life. Many members of First Presbyterian are associated with or in the leadership of many worthwhile civic and religious endeavors of the city.

Scotty has long believed in education and says that Covenant provides the perfect combination of a focus on Christ wedded to excellence in education.