Maclellan Scholars Endowment
No program illustrates the value of endowment better than the Maclellan Scholars program. When Covenant first moved to Lookout Mountain, Hugh Maclellan successfully raised the awareness of the fledgling college by promising to match others' donations up to $250,000 a year. As the College gained support, Mr. Maclellan sought to sustain momentum by redirecting his annual support toward a unique scholarship designed to attract student leaders. The three areas of leadership identified were spiritual commitment, academic record and co-curricular/athletic accomplishment. The College appointed a faculty member to oversee the program designed for the Maclellan Scholars, which includes a seminar taught by the president, a required cross-cultural experience, and a leadership project.

Without doubt, the program played a significant role in building the academic reputation of Covenant. Not only did it attract to Covenant students who had almost unlimited college choices, it brought to campus thousands of other students aspiring to gain the scholarship. In 2005, 215 applicants meeting the rigorous standards of a 1240 SAT, 3.5 GPA and a demanding application, came to Covenant in February to go through interviews and compete for the scholarships. With the inception of this scholarship, Covenant's average College-wide SAT scores climbed until Covenant attained the rank of having the highest entering SAT scores among all the Southern regional colleges.

Seeing the clear benefit of the program, the Maclellan Foundation made a $5 million one-for-one challenge grant to endow the program, jump-starting the development of Covenant's planned giving program. In 1997 Covenant's endowment was just over $5 million. Two years later, the endowment had jumped to more than $10 million. The current endowment tops $21 million. There are other planned gifts estimated in excess of $18 million.

But the real value of endowment is not in the way it helps Covenant; it is in the way those students fulfill their calling in God's creation. Here are the stories of a few of the hundreds of Maclellan scholars.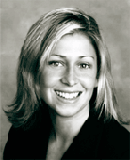 Josh Good serves as a Program Officer for an ex-prisoner reentry project. Local faith-based and community-based organizations work with 18-34-year-old, non-violent, non-sexual felony offenders providing job training, mentoring, case management and job placement. He also has several writing and reporting responsibilities in addition to editing the project's newsletter. "Maclellan classes added a kind of layer of leadership thinking/training, which continues to encourage thinking 'above the fray' about the kinds of institutions we inhabit, work systems, and local-level communities of all different kinds of people-groups . . . I think differently, have a deeper faith, am inspired to read and share current events articles more broadly, and have a desire to see this world become 'the kingdom of our Lord and of his Christ' more so than I would ever have had without attending the College."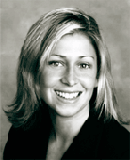 Monique Lea leads a five-person real estate sales team, teaches classes as an owner/investor within her company, serves on an Agent Leadership Council and is in charge of discovering and training new talent to grow their market center. She credits the Maclellan program with teaching her that leadership is actually about serving. "I also learned that God calls each of us to be leaders in the industry in which he places us." Covenant College and the Maclellan Scholars program gave her the perspective that "the Lord uses simple servants to change the world and advance his kingdom." Monique is able to impact many lives right where she is by daily reliance on the Lord. "Every minute that I submit to him He can and will use to change lives!"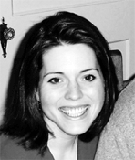 Mary Alice (Hamby) MacDiarmid is practicing law, specializing in commercial litigation. In the Maclellan program, she developed the ability to articulate the truth and engage others who may not believe in absolutes, which is integral to her career. "I was pushed to question how my faith shaped every aspect of how I looked at the world. I was further challenged by reading of leaders whose quiet convictions motivated them to be the catalysts for great change in their neighborhoods, and eventually their nations. It was absolutely inspirational to realize that an ordinary believer could have such an incredible impact on society."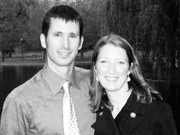 Rob and Liz Peck, who were recently written about in Covenant College's The View, hope to find a job teaching and practicing medicine in Africa. They would be developing clinical programs and serving as mentors to African medical students and nurses. Currently, Liz works as a family nurse practitioner one day a week (the rest of her time is spent with their one-year-old daughter), and Rob is in his final year of residency in medicine and pediatrics in the Harvard combined program in Boston. "At Covenant we learned to think Christianly, to live passionately, and to love sacrificially through the lessons of our professors and the example of their lives. These skills have been invaluable to us as we find ourselves in so many different and unique situations."


Karissa (Case) Taylor is a deputy prosecuting attorney working in gang/violent crime and sex crimes, focusing on sex crimes against children. Her experience with the Maclellan Scholars program opened up a world that she otherwise would not have experienced. She was able to spend a summer in Vienna, Austria, and travel around Europe. She read books she wouldn't have read otherwise, studied things she wouldn't have otherwise, and learned invaluable skills that helped in law school. She appreciates the small size of her classes, which enabled her to have great discussions and prepare for the oral advocacy which she would need in life and in her profession. "Covenant instilled in me the desire to be in relationships with people and minister to them as part of the redemption process of society."

All these students testify to the importance of the Maclellan Scholarship in selecting Covenant. Once again this endowment demonstrates the potential of a hundred-fold return on investment.