50th Anniversary Challenge Honors Professors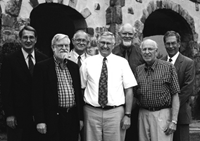 During Covenant College's 50th Anniversary and in honor of its distinguished faculty, Norris and Billie Little have presented a $700,000 challenge gift to the Covenant College Foundation. The challenge is for friends and alumni to match the Little's donation through outright gifts or bequests. The Littles are doing both by giving immediately from a deferred compensation account as well as a bequest in their will. Their tax efficient gift is part of an ongoing campaign to encourage alumni and friends to include Covenant in their wills.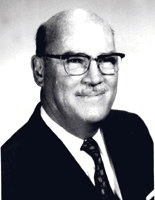 Covenant's meritorious faculty is represented by Chuck Anderson, Nick Barker, Ray Clark, Henry Krabbendam, Reg McLelland, John Sanderson, Lou Voskuil, and John Young. These retired and active professors are known for being excellent teachers who have also shaped the Covenant curriculum and world-view of countless students.

According to Dr. Jeff Hall, Vice Executive Director for Academic Affairs, the Norris and Billie Little Faculty Endowment will provide opportunities for professors to have release time to conduct research and write material that can be published and read by a wider audience. For Christians to be heard in the marketplace, the force of their ideas must be heralded through the written word.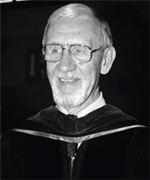 Because Covenant has long recognized that the heart of any academic institution is the faculty, the college has always put the greatest importance on classroom teaching. But Covenant also recognizes that good teachers participate in independent research, and a faculty endowment will make this possible. An endowed chair generates income that is used to supplement the college's annual operating budget. By providing supplemental funds, resources are available to enhance the learning experience of students and the growth of the faculty.

Covenant College Foundation is actively seeking others to add to the Little's gift by naming Covenant in their will. At the time of the 50th anniversary of Covenant College, alumni who have benefited from Covenant's outstanding teachers can tangibly express their appreciation by making an outright gift or a bequest honoring the faculty. As the endowment grows, it will award annual stipends to faculty for research and scholarship.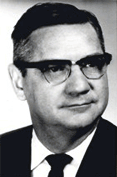 The chair is the second such chair at Covenant College. The first chair, the Maclellan Chair of Business, was established by a $1 million gift in 1999 by Mrs. R. L. Maclellan. Over the years the business endowment has served a number of purposes, including providing departmental computers, special stipends to attract faculty, and opportunities for advanced faculty training.

Norris Little is the retired president and chief operating officer of Shaw Industries, Dalton, Georgia. Under Norris' leadership, Shaw grew to become the largest carpet manufacturer in the world. Norris and Billie attend Grace Presbyterian Church in Dalton. Several members from the Covenant College faculty helped this church when it was a fledgling church plant.