Foundation Helps College Students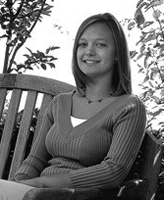 A foundation, which wishes to remain anonymous, has been giving $25,000 a year since 1998 to fund a scholarship endowment for Covenant students. This scholarship was established due to the vision of one of the foundation's trustees who is keenly aware of the importance of technological advances. As an executive with a telecommunications company, he has seen rapid technological changes and is deeply cognizant that technology can be used for good or ill. He is also aware of the strong influence that professors can have for good or evil on students at such an impressionable age or stage in their development. This has fueled his desire to provide scholarships to students who will be technically competent and operate from a biblical worldview as they deal with ethnical and moral issues surrounding technology in their future careers, and having professors who will reinforce that is also vital.

The proceeds from the endowment are to benefit a resident for the state where the foundation is located, preferably in a nearby county. The student must be enrolled fulltime and a computer science of business major. The recipient must maintain a 3.0 cumulative grade point average. Applicants are also chosen based on demonstrated leadership potential and honorable character.

This year's honoree, Alisha Belcher, is a junior majoring in accounting. Alisha is vice president of the Rotaract Business Club, an extension of the Lookout Mountain Rotary Club, which seeks to provide students with hands-on experiences outside of the classroom. The Covenant College club aims to help students think through some of the issues facing Christians in the marketplace while providing opportunities to interact with the local business community. Alisha began working as a bank teller in high school and now she is an accounting intern for a Lookout Mountain enterprise. In addition to taking the CPA exam after graduation, she would like to use her finance concentration as she pursues her career.

John Utlaut was last year's recipient and the first to receive the scholarship. He has graduated, married a Covenant student, and is working for Cigna of Lookout Mountain. His wife has one year to complete her degree, and John is looking forward to all the possibilities ahead of them.

Are you a business leader who would like to promote the education and future career of students who will represent Christ in the business world? Please contact us as to how you can design a student scholarship endowment that reflects your vision for posterity.