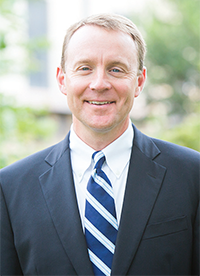 Do you have any goals for your giving? Something that pushes you, stretches you, or creates some kind of "new normal" in your development as a steward? I like to think I do but I'm afraid that I really treat my giving as more of an expense that I plan for as a part of my budget. I do have some plans and expectations for my giving, but like most budget items or spending I try to keep it "under control."

I have goals in other areas of my life. I set annual goals at work and I've registered for road races to encourage me to keep up with my running. These goals push me along, make decisions easier, and I'm often surprised by where they take me. Could setting goals for my giving make me a "cheerful giver"?

I had a conversation with my friend and board member David Lucas earlier this year that got me thinking about the idea of having goals for my giving. David has very specific goals and he is pretty excited about his giving. The best part is that he sounds grateful that he gets to do it. His giving motivates him to give more and he seems genuinely surprised about where his goals have taken him.

I asked David if he would share with us some of the thinking behind his very intentional giving and he graciously agreed. I hope you enjoy his thoughts inside this edition of ENDOW and that they are a help to you as you continue to pursue your role as a steward.

Marc Erickson, CFP®
Executive Director
Covenant College Foundation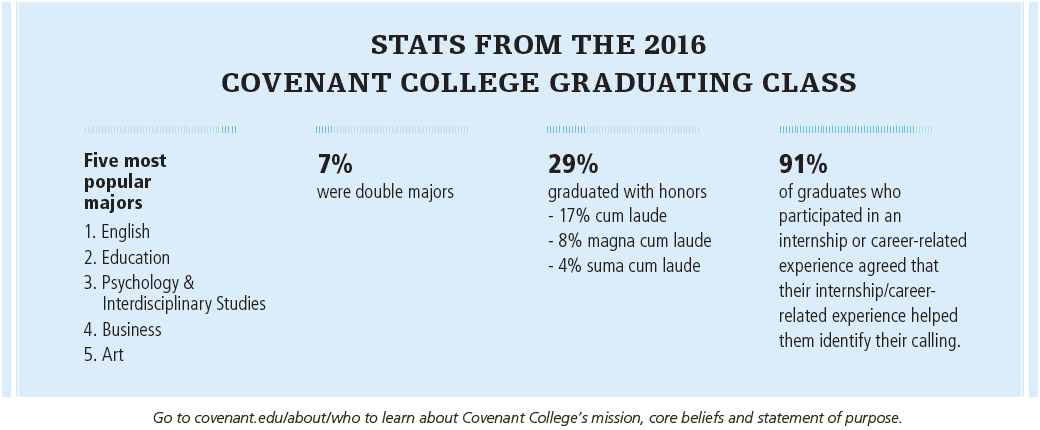 Principles of Giving
by David Lucas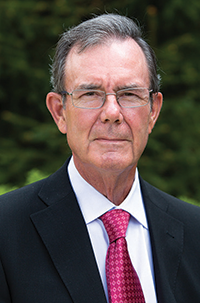 I would like to offer five principles of giving that I think could be of help to some of you. These principles have guided my giving for thirty years and I hope that they will be thought provoking.

1. Pick a few areas of interest and concentrate most of your giving in these areas. I believe that your priority list should have your local church at or near the top. This is the place you worship God as a congregation and I think it is important to be sure you are supporting the ministries of your church. My particular interests are education, particularly religious education, and helping those in need. A significant portion of my total giving, 33%, goes to Reformed Theological Seminary and Covenant College. I am particularly interested in the leverage these two institutions offer. They are teaching thousands of people how to bring the Word to the world. Each one of these people can potentially reach additional thousands during the life of their ministries. I feel that this leverage makes these institutions a good investment for me to make. My second priority is to help the needy. I take this from "love thy neighbor" and I think the definition of a neighbor is someone you come in contact with, one who lives in your community. I think we have a responsibility to improve the living conditions in the world but I think our community is the best place to start. For the past thirty years, 63% of my giving has been local with most of the 37% out of area giving going to RTS and Covenant to support my interest in religious education.

2. Make a budget for your yearly giving in advance and stick to it. This allows you to plan thoughtfully and avoid spur of the moment emotional decisions that you might make and regret later. You need to prioritize your giving and be willing to limit the number of charities you support. In order to do this you need to estimate your income and then determine what percentage of income you are going to give. Today, there is a common notion that the amount of giving is optional and the biblical instruction to tithe is not applicable. I believe it is still applicable and that in addition, the tithe is a floor for giving, not a ceiling. By the way, the total obligation in ancient Israel was for approximately 23% of income when you consider all the offerings required. The average for American evangelicals is about 2%. Those figures speak for themselves.

3. Leave a little slack in the budget for unexpected asks that you would like to honor. These unexpected asks come up very frequently for me and I like having the flexibility to add in a new or unexpected organization or event.

4. Concentrate your giving so that you are supporting your number one priority to the best of your ability. I think it is better to give $1,000 to your most important charity than to give ten gifts of $100 to ten charities that are not that important to you. I think it is better to concentrate your giving so that it has more impact. Having said that, I have given to over 150 charities in the last 30 years but 78% of that giving has gone to my top ten charities.

5. Try to get involved with charities you support the most so that you can see how they are using your money. This involvement is dependent on your time and your resources. Not everyone is going to join the board of an organization they support but at the least you should investigate any charity that you are giving money to by getting their annual report and looking at their Form 990 that must be filed with the Internal Revenue Service. Most important is what percentage is going to programs as opposed to fundraising and administration. Opinions vary on how much of the proceeds a charity should put into programs but I will say that if you see a charity that spends 30% or more on fundraising I would be hesitant to get involved.
Donor Impact:
Carter Hall Restoration

The restoration of covenant's historical flagship building will include a return to Carter Hall's original exterior design. The original stucco exterior is being uncovered, patched, and recoated, and the stonework repaired. In addition to reclaiming the original design of the historic tower, a new roof will be installed, and all windows in the building will be replaced with double windows. Plans include bringing back the porches on the north and south ends of the building and conducting limited renovations on the interior of the building, including the installation of a fire sprinkler system.

The estimated cost of the restoration of Carter Hall is $19.4 million. To date, the College has $12.7 million raised or pledged for the renovation, which provided the resources necessary to begin the project. An additional $6.7 million is needed to complete the restoration of Carter without incurring any longterm debt.

Visit covenant.edu/carter if you would like to see the current progress or give toward the restoration.
Archived Newsletter
Winter 2017 Newsletter
Spring 2016 Newsletter
Winter 2016 Newsletter
Autumn 2015 Newsletter

To subscribe to the Covenant College Foundation's free quarterly newsletter email your name, street address, city and state to Jennifer.ross@covenant.edu